"You Don't Know Jack"

Season 4, Episode 17

Information
Air Date

March 11, 2015[1]

Writer(s)

Patrick Bottaro & Chris Phillips

Director

TBA

Episode Guide
Previous
Next
You Don't Know Jack is the seventeenth episode in Season 4 of Kickin' It.
Plot
When Jerry disrespects Jack's authority as a sensei and throws an unauthorized party at the dojo, Jack suspends him from taking his black belt test. A frustrated Jerry makes a wish that Jack never came to the dojo, and when it comes true, he sees what life would be like if Jack had never been a Wasabi Warrior.[2]
Cast
Special Guest Star
Trivia
This episode features an alternate universe, showing that if Jack accepted Ty's offer in Wasabi Warriors, he and Kim would turn evil and Rudy would have lost his dojo.
Despite the title, Jerry is the main character of this episode.
As of this episode, Jerry is a black belt.
This episode reveals that Ty has 17 toes (though it might have been part of the dream).
Photo Gallery
To view the You Don't Know Jack gallery, click here.
Video Gallery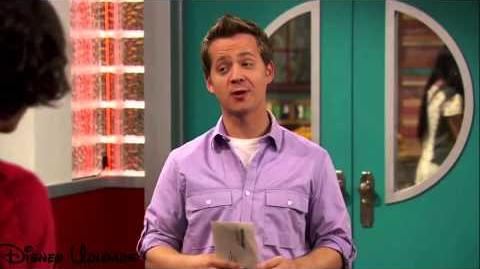 References
Ad blocker interference detected!
Wikia is a free-to-use site that makes money from advertising. We have a modified experience for viewers using ad blockers

Wikia is not accessible if you've made further modifications. Remove the custom ad blocker rule(s) and the page will load as expected.