"The Grandmaster"

Season 4, Episode 18

Information
Air Date

March 25, 2015[1]

Writer(s)

Jim O'Doherty

Director

Sean Lambert

Episode Guide
Previous
The Grandmaster
is the eighteenth and final episode in
Season 4
of
Kickin' It
.
[2]
It also serves as the series finale for
Kickin' It
.
Plot
Kim returns from Japan with her sensei, Tomo, who's interested in hiring Rudy for a position at the prestigious Otai. He interviews the gang about their sensei and after hearing about the impact he's had on their lives, Sensei Tomo makes Rudy the offer of a lifetime.[3]
Cast
Special Guest Star
Guest Stars
Hahn Cho as Grandmaster Tomo
Co-Stars
Patrick Bottaro as Drummer
Trivia
Kim has moved back from Japan and rejoined the Wasabi Warriors.
This episode is the series finale.
Photo Gallery
To view the The Grandmaster gallery, click here.
Video Gallery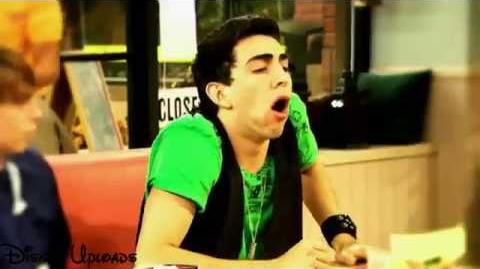 References
Ad blocker interference detected!
Wikia is a free-to-use site that makes money from advertising. We have a modified experience for viewers using ad blockers

Wikia is not accessible if you've made further modifications. Remove the custom ad blocker rule(s) and the page will load as expected.