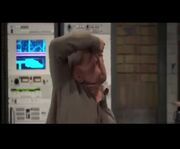 Shane was under disguise as Prince Uval in the episode Spyfall.
He turns out to be an undercover agent working for Funderburk.
Quotes
"You don't recognize me Jack? How bout now?" - Shane
Spy
--He was a double agent for Funderburk's spy team and R.A.S.H.
--He is the head of R.A.S.H. now
Nicknames
The Master of Disquise
Ad blocker interference detected!
Wikia is a free-to-use site that makes money from advertising. We have a modified experience for viewers using ad blockers

Wikia is not accessible if you've made further modifications. Remove the custom ad blocker rule(s) and the page will load as expected.