Seaford High School



Type

Public

Location

Seaford

Grades

7-12

Colors

Blue and yellow

Mascot

Whales
Seaford High is the school that Jack, Milton, Kim and Jerry attend. It's located at a place called Seaford in California. Rudy was also in the school for an episode (Kickin' It Old School). The name of their football team is the Seaford Whales. Many events in episodes occur in the lunchroom at this school. There's also school bullying in this school.
 Students
Juniors(11th grade)-Without Frank and Sam(It is known he is still in the 7th grade) Sam is known be in the 9th grade.
Employees
Places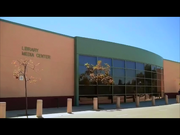 Ad blocker interference detected!
Wikia is a free-to-use site that makes money from advertising. We have a modified experience for viewers using ad blockers

Wikia is not accessible if you've made further modifications. Remove the custom ad blocker rule(s) and the page will load as expected.