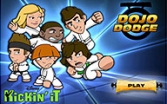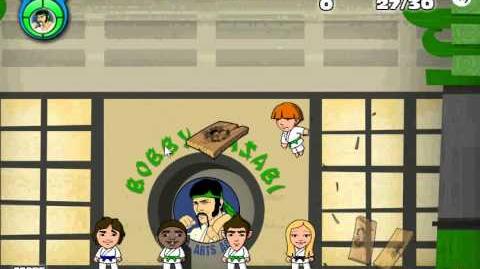 Dojo Dodge
is the first Kickin' It themed video game, featuring the entire main cast. Each of the "special moves" the characters have are used in this game.
Characters and Belt Details

In the beginning of the game, Eddie, Jerry and Milton are all white belts, Jack is a green belt, and Kim is a black belt.
Object of the Game
The object of the game is to collect the full Wasabi Code, because you collect fractions of it everytime you pass a level. In the game you hit a Punching Dummy, a Kung Fu Dummy, a board, a brick, and a shield. The board, brick and shield must be hit once to break while the Punching Dummy must be hit twice and the Kung Fu Dummy has to be hit three times. You must destroy these items before they hit the floor.
There are power ups in the game such as a Bobby Wasabi Scroll and a Duffle Bag. The scroll gives you an extra drop and the duffle bag will activate special abilities.
Introduction to the Game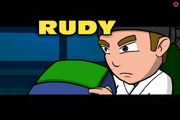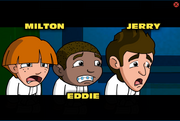 Like all Kickin' It games, this game has an introduction. The introduction shows Rudy and Jack working on a move while Jerry, Eddie, and Milton are standing by. Even though Kim is a character in this game, she is not shown in the introduction.
Ad blocker interference detected!
Wikia is a free-to-use site that makes money from advertising. We have a modified experience for viewers using ad blockers

Wikia is not accessible if you've made further modifications. Remove the custom ad blocker rule(s) and the page will load as expected.