Carson Hunter
Gender
Male
Hometown:
Seaford
Other Information
First Appearance
 
New Jack City
Portrayed by
Boo Boo Stewart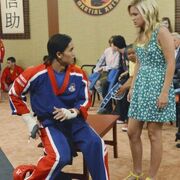 Carson
, an old friend of the gang,
Rudy
's former star student, and has been transfered back to Seaford with his family. He is a Black Belt and is commonly refered to as "The Old Jack". He had somewhat of a relationship with Kim before he left and was friends with each of the warriors (other than Jack) making him a replica of
Jack
. He is portrayed by
Boo Boo Stewart
. He might've joined the Black Dragons after being banished from the Bobby Wasabi Dojo. It's unknown if he will be a recurring character but it is highly speculated he will not.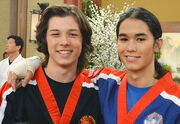 Appearances
Ad blocker interference detected!
Wikia is a free-to-use site that makes money from advertising. We have a modified experience for viewers using ad blockers

Wikia is not accessible if you've made further modifications. Remove the custom ad blocker rule(s) and the page will load as expected.